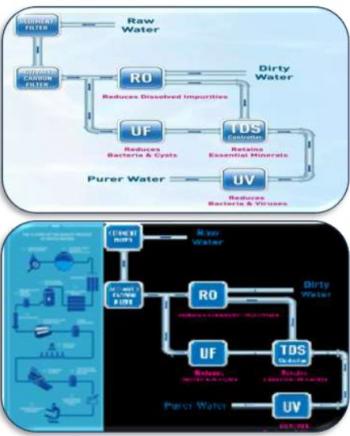 Lime products are the key materials used in waste water treatment. It is used for Neutralization of pH value, sludge treatment and wastewater precipitation. Also, Lime softens or mineralizes drinking water by eliminating undesirable components, such as organic matter and metallic trace elements.

Kaolinite is widely used in various industrial processes. Besides these applications, kaolinite has also been used in the environmental applications, with special emphasis on the treatment of industrial effluents. Due to its low cost and efficient adsorptive character, its utilization has been studied for the removal of flotation reagents in iron mineral processing and dyes from wastewater in textile industry. A detailed characterization of kaolinite is presented. The results demonstrated that kaolinite has higher potential for these organic compounds which makes it a good alternative for the wastewater treatment.

Nowadays Quartz Sand Filters are also trending as the process of RO is liable to waste more water with respect to its output

When it comes to Feldspar, its structural components such as TiO2, can interact with wastewater, thereby producing a photocatalysis effect; in this way degrading part of the contaminants.